You obviously know that true magic lives outside your comfort zone. In the land of uncertainty. The unknown. And perhaps you don't throw yourself into it as often as you should. That's what this experience is all about.
It's time hack your life.
IS
Adventurous
Exclusive
Remote
Wild
Challenging
Extremely Satisfying
NOT
A typical, generic experience
"Woo Woo"
Resorty
Anything you've ever done
Something you should miss out on
For the close-minded
5 NIGHTS, 6 DAYS
Luxury accommodations at the beachfront Casa Morph in El Cuyo, Mexico. All of the details you're accustomed to, and more. If you have any special requests that will make you more comfortable, please don't hesitate to ask.
ALL FOOD & DRINKS
Our Private Chef prepares three delicious meals daily using local and seasonal items fresh off the local docks and the land. Energizing snacks available all day long. All beverages included (alcoholic/non-alcoholic). Any nutritional requests or allergies? We are happy to accommodate. 
OCEAN ACTIVITIES
Each day, put your mind and body to the test with a variety of watersports – kitesurfing, free-diving, paddle-boarding. All instruction and gear included.
SURPRISE GIFTS & ADVENTURES
This summit is full of them. From boat trips to nearby islands to exploring some of Mother Nature's most awe-inspiring natural wonders, to unexpected gifts when you least expect it.
DEEP INNER WORK
Your true self is about to get a fire lit under it's ass. Every day we'll be diving into our shit and getting all the crap out so the good stuff can shine through. This work will have a lasting impact on your life.
MORNING MOVEMENT
Each morning, we'll come together as a group for stretchy, energizing movement and breath. Some days pilates, some days yoga, some days more of a fusion. Location will vary from beachfront, to rooftop patio, to paddle boards on the ocean. 
BEACHFRONT MASSAGE
Relax to a 60-minute massage from one of our private masseuses on a beach palapa with the warm breeze and sound of the waves surrounding you. Or if you prefer, enjoy your massage in the privacy of your room. Your choice.
AIRPORT SHUTTLE & GRATUITIES
From the moment you land, every detail is taken care of. You'll be greeted at the airport and escorted to and from the house in our fully stocked, air-conditioned Mercedes Van. Put your wallets away, this summit is all inclusive, right down to staff gratuities.
THE LOCATION
The Rewild Adventure Summit takes place at the north of the Yucatán, on the white sandy beaches of El Cuyo. Off the beaten path, this charming fisherman's village is quaint, remote and it's likely you've never heard of it. Which is precisely the reason we chose it. If you want a popular tourist destination, look elsewhere. This is the kind of place that you thought no longer existed – an undiscovered, hidden treasure.
Throw in the perfect wind and you've got yourself a kitesurfer's dream. 
KITESURF, FREEDIVE, SUP, YOGA, PILATES
Movement, breath, and nature can be the perfect trifecta for reprogramming and rewilding your brain. Clearing the cluttered space within, they open up neural pathways, lighting the way to your true north. At this summit, you'll partake in consciously crafted activities and exercises that are both mental and physical in nature. Refine existing skills, learn new ones, and push yourself well beyond what you ever thought possible. Whatever level you're coming in at, you're going to leave higher.
Prepare to break through barriers. 
OPTIONAL ADD ON: VENTURE INTO THE NIGHT
While everyone else is back at the house safe in their luxurious bedrooms, you'll be venturing out into the wild for a night of surprises. Exposed to the elements. Events uncertain. Will we be in the middle of the ocean? Or the jungle? Or BOTH? Test the limits of yourself and return in the morning with a renewed sense of confidence in your abilities to achieve WHATEVER it is you desire in life. Send a message to the universe that you will NO LONGER be confined by the rules and limitations of society.
Make the world your oyster.
*Small additional fee applies
During this summit, you'll be with people just like you. Other kickass humans who will enrich your life. You'll share ideas and bring that collective brainpower together to make shit happen.
As it is, you all already have pretty incredible lives. Business is flowing. You have a pretty solid community. You travel. From the outside, things look good. But on the inside, you're craving more. You know your potential and you know you can perform higher. This is YOUR life. It's precious and you've only got one shot. Enough of what society says you should be doing. No more monotonous routine. It's time to feel more vibrant. More adventure. It's time to feel more ALIVE.
Together, we'll hit the reset button.
Imagine you decide to build your dream house. You wouldn't just grab any old materials and start hammering random-ass nails and pieces of wood together without a plan. You would first think about your vision of your house. Why do you want a window in that spot? Do you like to watch the sunset or sunrise each day? Do you envision the most amazing kitchen?
You would think long and hard about every detail (down to every last tile) and you would work with skilled architects to create a blueprint. There would then be a strategy for execution – complete with timelines, specific tasks, and ultimately a final product.
It's time to become the architect of your LIFE.
EVERYTHING YOU COULD POSSIBLY NEED
And more. Say hello to your new home in El Cuyo. With gorgeous modern details and a touch of Mayan flair, this private 10 bedroom beachfront house epitomizes the word luxury.
Your bedroom will be beyond cozy. Down pillows. Luxurious linens and towels. Stone bathroom countertops. Rain shower. Sleep with the door closed and enjoy the AC if that's your jam or leave it open and enjoy the fresh ocean air and the soothing sound of the waves. Daily housekeeping service. Ocean views and steps from the white sandy beach. Pool and jacuzzi. A fully stocked hand carved wooden bar. Open air pavilion. Private Chef. Rooftop patio. Sounds of energizing, loungy, ambient music throughout the house and common areas. Paddle boards, kitesurfing equipment, and additional water toys on site and available.
IT'S SELFLOVE BABY
During this summit, you're going to hack into your life. What's the vision of the life you want? Why do you want it?  No more prioritizing everything else in life before your actual LIFE. It's time to dive deep into your belief systems and uncover whatever it is that's standing in the way of your own awesomeness. You're going to walk away with a blueprint for your LIFE and a strategy for executing it.
Unlock your greatest potential. For good.
This summit is the first of many
AND WE'RE EXCITED TO BE KICKING THINGS OFF
That being said, you'll never see these prices again, so take advantage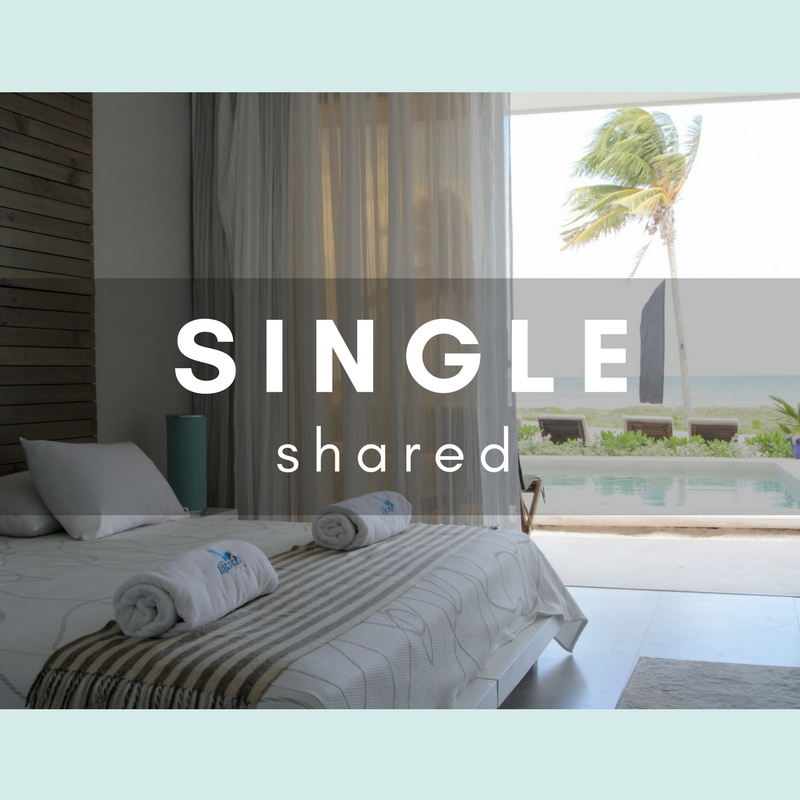 $2495 / PERSON
Coming solo but cool bunking up with a fellow same-sex badass? This is the least expensive way to experience this summit and gain a new best friend in the process. Two twin beds or one California king bed depending on availability.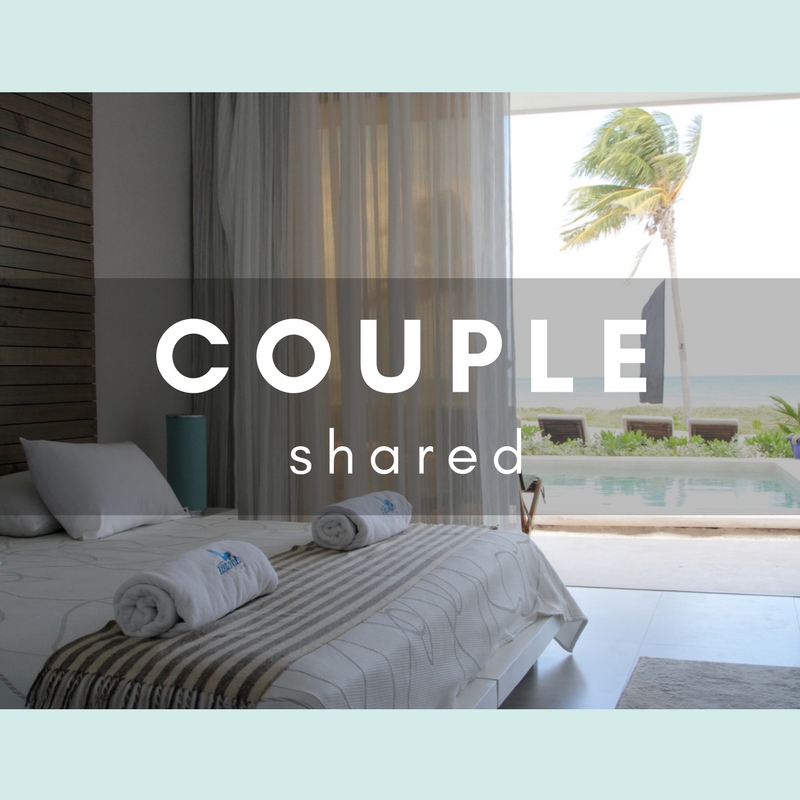 $4495 / COUPLE
Coming with your significant other, a lover, a friend, or sibling? Come as a twosome and save!
You'll have a gorgeous room with one California king bed.
OPTIONAL ADD ON: VENTURE INTO THE NIGHT
Additional $100
(see above for description)
ADDITIONAL NOTES
For every person you refer that attends the summit, receive $100 off your total cost.
Airfare, travel insurance, and venture into the night add on not included.
Space in this summit is extremely limited and not for everyone. Due to it's intimate nature, we want to do our best to create the most beneficial experience for all. There will be much personal and group work taking place. If this sounds good to you and you will attend, please drop us a note below to introduce yourself. We look forward to meeting you!
We will be in touch soon with more details. ♥
WHAT WILL MY DAYS LOOK LIKE?
Each day will be a little bit different and full of awesomeness around every corner.
And could go something like… wake, coffee/fresh fruit, morning movement, breakfast, workshop, snack, ocean swim, lunch, workshop, kitesurf/freedive, snack, cervesa, jacuzzi, mini-workshop, chill, dinner/drinks, conversation, jacuzzi, fire ceremony, dance, sleep.
Workshops can take place anywhere. In the ocean on paddleboards, on an island, in nature, on our rooftop patio, in our open air pavilion.
Get ready for an adventure.
WHAT IS THE CANCELLATION POLICY?
If requested no later than October 15, 2017, a refund will be processed, less the non-refundable amount of $1500. After that, no refunds will be issued.